I'm
so
excited to say that this day has finally come. Today, I've joined forces with these two lovelies!
&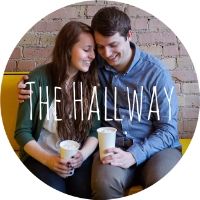 For the first installment of What's Up Wednesday! For this link up, we want to know what you're up to. Use the following for the frame work, but feel free to get creative:
What I loved about the past week:
What I'm looking forward to:
What I'm nervous about:
What I've been daydreaming about:
What I ate for dinner last night:
What I'm craving:
What I'm doing this weekend:
What else is new:
Guidelines to link up
1. You aren't not required to follow all of your hosts, however, if you like the link up, we would love it if you stick around and link up again. Following is a bonus.
2. Please link up the actual post and not your blogs home page.
3. Please visit a few other links! Let them know you stopped by and where you found their blog. The goal here is for everyone gain new blog friends and have a good time.
4. Share on Twitter, Facebook, and IG with #Whatsuplinkup!
What I loved about the past week:
I'm still totally on top of all my school work! I have tons of reading and I'm not having any problems keeping up with it. I'm even considering joining an honor society...because get this, I am totally eligible! It feels good to be successful at being a student!
What I'm looking forward to:
I'm looking forward to something I can't tell you about...because it's a surprise and Travis is a luker. So...I'll let in you in on the secret
after
I execute what I'm looking forward to...but I'll give you a hint, it has something to do with Valentines day.
What I'm doing this weekend:
Well since my school and work schedule has gotten very demanding and Travis is doing instrument and multi-engine training my weekends are almost completely dedicated to spending time with Travis. We'll probably watch one of the shows on Netflix we planned to watch together or spend time studying in the same room together. A good weekend if you ask me.
What else is new:
I'm working really hard on all my New Years Resolutions. So far I've made a lot of goals and I'm actually making tons of progress on everything I've set out to do. Life is good and I'm extremely happy. I've got a bunch of blog stuff in my head that I'm so excited to put out there. I've got some of my pages under construction right now, but I think it's all going to be pretty dang awesome.
I'm also running an new Instagram Page for my band! It's pretty fun to be on IG doing something a bit different with a little more of a theme!
And...that's pretty much all that's up!
Please don't be shy! Add your link! Your post doesn't have to be formatted like mine, as long as you're sharing what's up with you, you're welcome to share! We will be so happy to have you.